Don't Miss Our Google I/O 2023 Livecast – May 10, 9PM EST!
Join us for our First Impressions livecast event covering Google I/O 2023 highlights, opinions from our panel of experts and more! By Katie Collins.
Save for later
Sign up/Sign in
With a free Kodeco account you can download source code, track your progress, bookmark, personalise your learner profile and more!
Create account
Already a member of Kodeco? Sign in
Don't Miss Our Google I/O 2023 Livecast – May 10, 9PM EST!
5 mins
You're invited to our Google I/O 2023 First Impressions Livecast event on Wednesday, May 10 at 9PM EST!
Come join our podcast team, along with the most opinionated members of the Kodeco Android & Flutter teams, as they livestream their reactions to Google's annual Worldwide Developers Conference (Google I/O 2023) keynote event.
You'll learn what Google has in store for Android & Flutter developers this year, as well as what you should be paying attention to during the rest of the conference.
If you're an Android or Flutter developer, you won't want to miss this event!
Sign up for the Google I/O Reactions Livecast 2023 at the link below:
Read on to see who's going to be on the Livecast.
Livecast Hosts and Commentators
Here's the lineup of our Google I/O Livecast hosts and our key Android & Flutter team members ready to share their opinions about what comes out of Google I/O this year:
Dru Freeman
Dru started writing code for Apple products at the age of 11 when he received an Apple ][. Note, not a plus, not an e… just a ][. As computers and the internet were only a passing fad (said the sales guy at CompUSA) he went off to study Theatrical and Mass Media production. As a result, he self-taught himself through Basic, Pascal, Object Pascal, C, C++, Objective-C, and then Swift. Many years ago he discovered writing code paid more than waiting tables.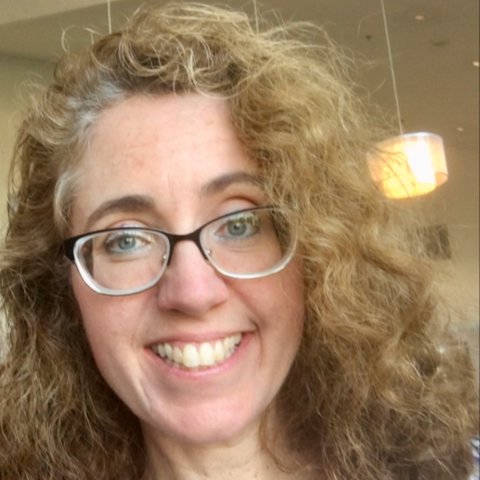 Susannah Skyer Gupta
Product manager, marketer, Swift/iOS dev. Learning every day. I love working on tech teams to create products that delight. Leadership team @ Miacademy.co // Marketing lead @ Apparent Software. When I'm not writing software, writing about software, or writing to others about the software they've written, I'm baking challah or traveling. Many a Friday morning finds me multitasking on some combination of these.
Harun Wangereka
Google Developer Expert for Android | Android Engineer | Co-organizer droidconKE, Android254 & Kotlin Kenya | Android Author @Kodeco
Jenn Bailey
Full-time computer science professor for Aims Community College in Colorado where she created and teaches certificates in Mobile Apps development as well .NET. Prior to teaching, she was a full-time software engineer creating .NET applications in C# for a financial industry. She has been a Google Developer Group organizer and a hobbyist Android developer for the last 9 years. In her spare time, she enjoys being a mom, rollerblading, horseback riding and spending time with her dogs and cats.
Subhrajyoti Sen
I am an Android Developer at KeepTruckin. I am passionate about creating good mobile experiences and sharing my learnings with others. When I am not playing around with Android or AOSP, you can find me binge-watching TV shows or sketching anime characters.
Carlos Mota
Android tech lead at WIT Software, he can easily be spotted there working on the company RCS solution. An enthusiastic for new technology and always trying to reach those last 20% of all of his side projects that seem to be really far away, he loves to share his knowledge with others either by giving talks, teaching, writing or along with a cold beer in the nearest pub. GDG Coimbra organizer and Kotlin evangelist, he also has a huge passion for travel, photography, space and the occasional run.
Fuad Kamal
Fuad provides mobile strategy, architecture & development for the Health & Fitness markets. He is the author of The Kotlin Book: an introduction to Android development for iOS Developers, and author and technical editor on other Kotlin / Android books and articles from Kodeco.
Beatrice Kinya
Beatrice is an Android Engineer. She actively participates in developer communities where she attends and speaks at local and international meetups and conferences. She maintains a blog at Hashnode.com. In her spare time, she likes to knit and crochet.
Evana Puig
An experienced full-stack developer with a strong knowledge of mobile native Android and iOS technologies, you can learn more about me at evanamargain.com. I also have a deep interest in projects that require both conceptual and analytical thinking. Extensive leadership background and experience in architecture and project design.
Where to Go From Here?
Join us on Wednesday, May 10 at 9PM EST as we reflect on what's come out of this year's Google I/O, and discover how to stay at the top of your Android & Flutter development game in 2023!
Sign up for our Google I/O First Impressions Livecast below:
See you there! :]